Origin

Cleveland, GA, USA

Grapes

96.5% Merlot, 3.5% Cabernet

Vintage

2016

ABV

15.1

Volume

750ML

Vineyard

Palate

Young American Purple is an off-dry fruity red wine, perfect for any day/hour/minute. An intensely fruity wine, intended to be served chilled. The 2016 vintage of Merlot wine was aged in new and neutral oak for 3.5 years, giving it a good oak backbone. The Cabernet juice brought the sweetness to this wine and brings forth the ripe fruit notes, which marries this wine together beautifully

* Best served at 9-12 ˚C
Cleveland, GA

Cleveland is a city in White County, Georgia, United States, located ninety miles northeast of Atlanta. Its population was 3,410 at the 2010 census. It is the county seat of White County. Cleveland is home to the North Georgia Zoo and Petting Farm.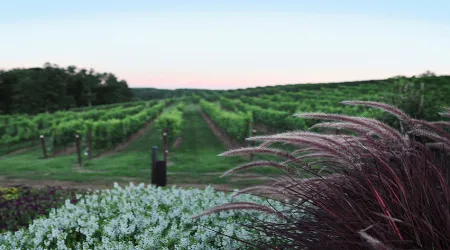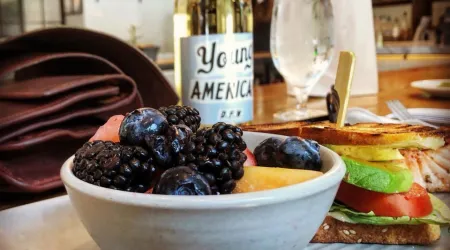 Find
Nearest
Young
American Wine
Find a retailer/bar near you.
View All